The Kissing Bridge Art Tour is a self guided art tour that will take you through the rural landscape of Woolwich Township. It includes locations that vary from personal home studios to commercial spaces located in St Jacobs, Elmira, Maryhill and Floradale. This year's tour has over 50 artists sharing space in 10 different venues.
Over the past 20 years the tour has changed and evolved. The latest change is the collaboration with the Three Sisters Cultural Centre and the name change to the Kissing Bridge Art Tour.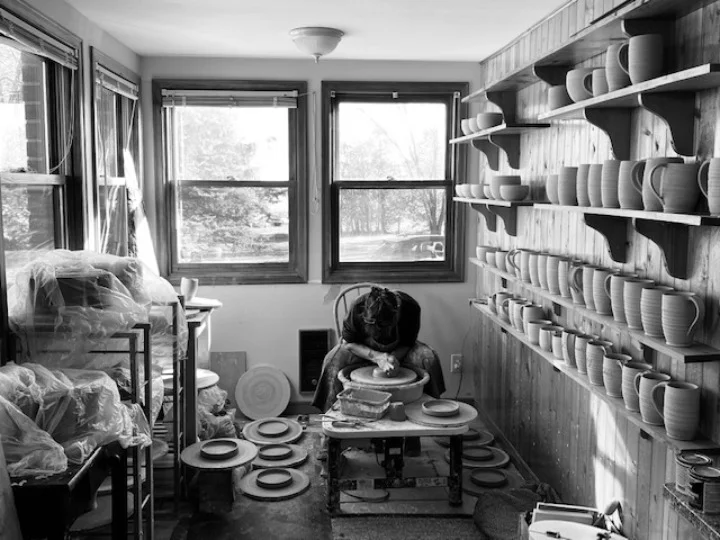 The original Kissing Bridge Trail Studio Tour was founded by Natalie Prevost aka The Barefoot Potter. A former Elmira resident Natalie now lives in Paris Ontario and has her studio in Kitchener. When Natalie moved into the community, she quickly recognized the area lacked an ongoing artist collaborative to showcase all the wonderful local talent. She contacted a few artists she had met and the word spread. The interested artists held a few meetings, set a date. They opened their doors to engage with the community by giving them the opportunity to take a scenic drive through an historic part of this region, stopping to visit painters, sculptors, photographers, potters, fibre artists, woodcrafters and jewellers.