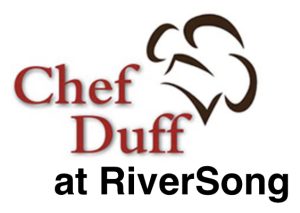 632 Hawkesville Rd St. Jacobs, ON
Riversong Banquet Hall is located on a 5 acre property on the bank of the Conestogo River. Restaurant, Cafe, Banquet Hall and Nature Retreat, the property is filled with many areas for quiet reflection – from cool forested upland to open fields of waving grasses to wooded slopes that terminate at lush green wetlands along the river bank.
---
Laura Cook
@ Riversong Banquet Hall
Laura Cook is a Cambridge, Ontario photographer whose subject matter is vast, but always celebrates the beauty that surrounds. Sometimes she uses her cameras in true form, preserving what she sees. At other times, she abstracts reality. Laura enjoys creating in a range of styles including realism, minimalism, abstract, and impressionism. She is most passionate about the detail, line colour and texture of her source material.
---
Michelle Dechert
@ Riversong Banquet Hall
Michelle Dechert, from Resin in the Woods, has evolved from using mainly acrylics, wood and canvas, to using locally sourced wood and food-safe epoxy resin to create unique artworks and home furnishings.
---
Sanela Dizdar
@ Riversong Banquet Hall
Sanela is Graphic Designer, Illustrator and Artist that graduated with Honours in GBC Applied Arts and Technology in Toronto, 2003, specializing in Illustration and Advertising. As the owner of SanelaArt Art School and Studio she works and teaches all styles and different techniques including graphite, colour pencil, watercolour, pastel, acrylic, oil.. She also teaches digital drawing as Anime/Manga style to younger generations and digital drawing/painting to adults and teens. Sanela works and lives in Kitchener, Ontario.
---
Jeanette Lourens
@ Riversong Banquet Hall
Jeanette Lourens is Shepherd and Weaver at Red Maple Homestead in Grey County, Ontario. In Jeanette's art practice, every step of the wool processing journey is meticulously undertaken. Through shearing to carding, spinning, dyeing and weaving, the making of interior home design treasures such as pillows, rugs and blankets is imbued with a sense of reverence for the sheep and the farm they call home.
https://www.facebook.com/Redmaplehomestead/
https://www.instagram.com/redmaplehomestead/?hl=en