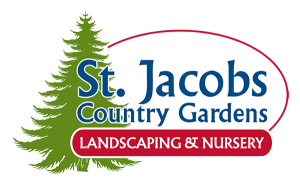 1661 New Jerusalem Rd. Elmira, ON
Filled with thousands of flowers, shrubs, trees, and vegetables, our inventory also includes Southern Ontario's largest selection of Proven Winners — a North American leader in new plant and production materials.
---
Deborah Dryden
@ St. Jacobs Country Gardens
The body of Deborah's work is driven by the simple combination and interplay of colour, line and texture seen in the world. Currently she paints in encaustic (pigmented hot beeswax) and cold wax and oil. These media allow Deb to build several layers, to imbed images and words, to create textural surfaces as well as to scrape away to find hidden treasures. Their capacity for translucency and colour encourages endless possibilities for rich and expressive visual statements. In her practice, process is an essential component of developing work that feels authentic and personal.
---
Dennis Gaumond
@ St. Jacobs Country Gardens
Dennis Gaumond is a Guelph, Ontario artist. He has been painting off and on for about thirty years. His paintings involve a blend of techniques, using brushwork and painted tissue. This approach yields a textured look that works well with non-representational abstracts, emphasizing colour relationships. Recently Gaumond has started a new line of paintings depicting one of his passions – rocky shorelines. The textures generated with the painted tissue technique also work well in representing rock. For Gaumond, the artistic process is even more important than the end product.
---
Haley McLeod
@ St. Jacobs Country Gardens
Haley McLeod, an artist from Waterloo, Ontario, finds inspiration in the enchantment of a whimsical fairy realm. While self-taught in painting and digital art, she ventured into the world of pottery and honed her skills through guidance at the Sculption School of Pottery under the mentorship of Sally Herganzo, and continues her artistic growth through classes with Jason L'abbe. Through hand building and wheel throwing, she brings her imaginative visions to life in functional pottery pieces that embody the magic of fairies.
---
Jen Osborn
@ St. Jacobs Country Gardens
In an ongoing practice-based exploration into the circularity of a regenerative farm as a source of creative inspiration and materials, Jennifer Osborn makes pieces rooted in her day-to-day experiences of her seasonal agricultural life. Combining natural materials from her farm such as wool, wood, and plant dyes along with traditional techniques such as painting, drawing, and printmaking – Jennifer creates unique pieces that reflect the relationship between farmer, farm, and the landscape. All Sorts Acres Farm & Studio is a place where art, agriculture and nature meet.
---
Greg Pautler
@ St. Jacobs Country Gardens
Greg Pautler's trademark as a painter reflects his admiration for the beauty of the local landscapes he paints. His paintings are recognized for his distinctive style, his intricate attention to detail and versatility as an artist. His unique and unforgettable landscapes of old buildings reflect his admiration of the beauty of Ontario's unique character and heritage.
---
Gwen Penner
@ St. Jacobs Country Gardens
Gwen Penner is a woven fibre artist whose focus on colour has always been the most important element in her work. Seeing the rows of hues build and interact as she weaves is a constant inspiration. Each fibre content – wool, silk, linen, cotton, etc. – has a unique way of reflecting colour. Gwen is constantly adapting and mixing colours of yarn to get the values and tones she wants. Gwen's artistic goal is to create simple, calm and harmonious art that can bring a pleasing visual experience to the viewer.
---
Ann Plotkin
@ St. Jacobs Country Gardens
The texture and magic of wool has fascinated Ann as she learned to explore the potential of working with wet and dry felting. Wet felting quickly became her passion. After taking courses and workshops with many instructors, and reading and experimenting with this medium, she has developed her love of wearable art. As a resident of St. Jacobs, Ontario, Ann has been able to pursue and expand the breadth of her wearable art designs.
---
John Richer
@ St. Jacobs Country Gardens
Technically diverse, John channels his vision into unique modes of expression through illustration, oil painting and, most recently, printmaking. Created using traditional carving tools and methods, his prints are conceived through drawings and then carved into linoleum or wood. Every print is inked and pressed by hand, making each one a truly unique work of art.
instagram.com/crookedcreekprintmaking/
---
Danielle St. Onge
@ St. Jacobs Country Gardens
Kitchener, Ontario artist Danielle Saint-Onge is an abstract floral artist working in both acrylic and watercolour media. Danielle's bold and vibrant pieces reflect themes of nature and relationships. Her art is based around the central themes of play leading to creativity, and creativity leading to connection.
---
Della vanDokkumburg
@ St. Jacobs Country Gardens
Della began a regular sketching habit in 2018. In late 2019 she attended an urban sketching workshop in New Orleans. When the Prime Minister advised Canadians to stay at home during the early days of the pandemic, she put what she learned in New Orleans to good use by sketching buildings and structures around Waterloo Region. Her whimsical style evokes playfulness and joy. Della has written and illustrated three books of sketches, two children's picture books, and one colouring book. This is Della's fourth year on the tour.
instagram.com/randomsketchesofmylife